The emergence of independent agencies is setting us up for a new golden age in advertising
05 Feb 2021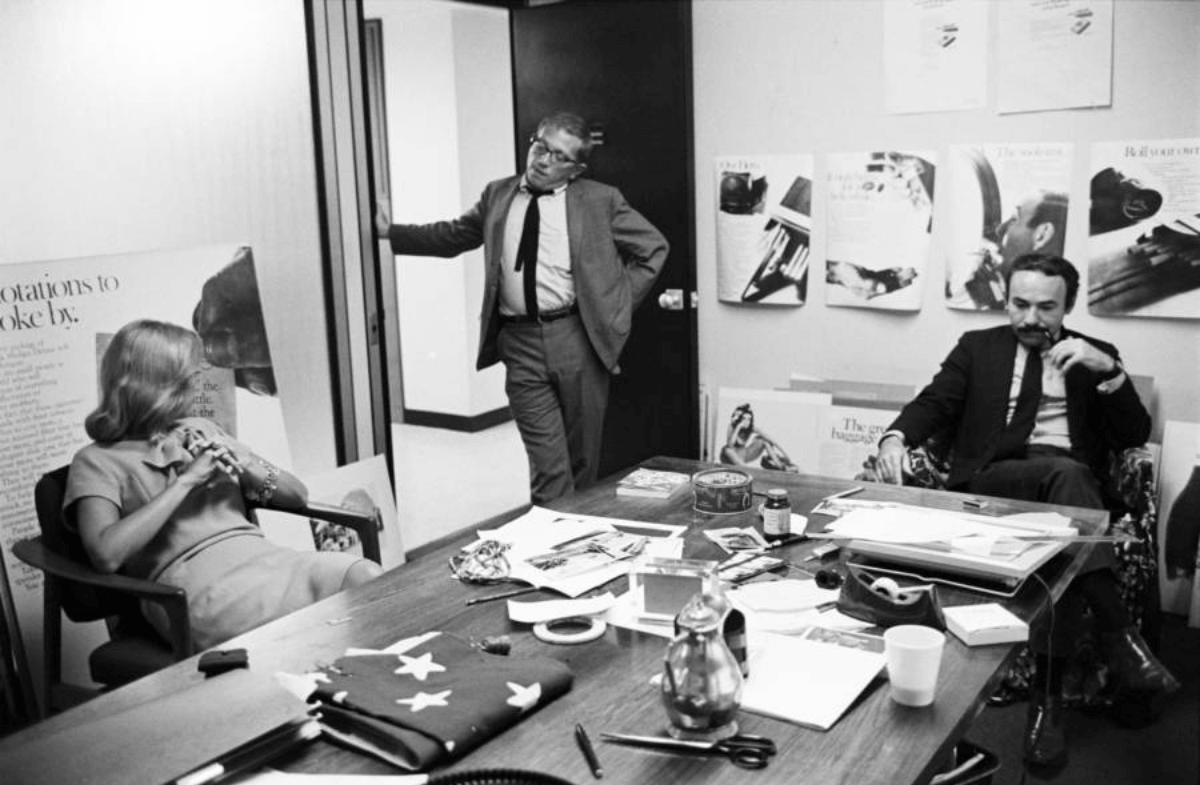 In the early 2000s, Clinique, a subsidiary of the Estée Lauder Companies, was one of the most popular skincare and cosmetics brands in Malaysia. Positioning itself as the world's first allergy tested, dermatologist-driven brand, Clinique penetrated the Malaysian market with effective marketing and advertising strategies.
Prior to 2014, a chunk of the marketing behind Clinique Malaysia's success was executed by idotyou, an independent agency founded by CEO, Dorothy Fong.
Why did a prestige brand choose a smaller, independent agency when it could probably afford the big boys?
The emergence of independent agencies over the last decade is creating a new era in advertising where smaller agencies founded by experienced creatives are grabbing the attention of big brands.
In the case of idotyou, Dorothy may not have been an experienced creative when she started the agency in 2001 (she came from an IT background) but it has definitely grabbed the attention of big brands.
McDonalds Malaysia is another big brand that has worked with the agency to jumpstart their social media strategy and media performance buy for their McDelivery campaigns and the launch of the McDonald's app in 2017.
"The biggest advantage of working with independent agencies is the nimbleness," said McDonald's Regional Director of Marketing, Eugene Lee. "Unlike bigger agencies, there are no red tapes to get around and once an idea is pitched, we can usually get something back by the end of the day because there aren't as many layers of approval needed."
The nimble characteristic of independent agencies seems to be the drawing factor for many brands. Being leaner and sometimes meaner, these agencies also have their senior leadership doing the work. For brands, this means they get to speak directly to the person in charge and can expect more accurate work delivery.
Regional Head of Marketing & Innovation of IKEA SEA, Andrew Yeoh also uses several independent agencies for the shopping centre's campaigns.
"After the campaign launched, I got calls from big digital houses asking who shot the commercial because it doesn't look like it was shot by a Youtuber"
Most recently, Your Maker produced the shopping centre's Christmas commercial with a brilliant twist of using Mamat Khalid's popular Kampung Pisang movies.
"After the campaign launched, I got calls from big digital houses asking who shot the commercial because it doesn't look like it was shot by a Youtuber," Andrew said. "This was a good emphasis that less cost doesn't mean less quality."
When asked if he has a preference on what kinds of agencies they contract their campaigns to, Andrew said, "It's both, there is no either or situation for us as that'd be a false dichotomy but the era of dominance big agency networks had is now a thing of the past I would say."
Would this mean we're experiencing a new golden age in advertising?
Some define the golden age between the 1960s and 1980s as a time of big ideas and having three-cocktails during lunch meetings filled with ad men who possessed larger-than-life personalities.
Staff writer of Fast Company, Jeff Beer defines these decades as a time when independent agencies all over the country and the world rolled up into just five major holding companies: WPP, Omnicom, IPG, dentsu, and Publicis.
"These companies were built on the idea that by putting all the capabilities of the marketing and advertising ecosystem under one roof—creative, research, PR, media buying and planning, digital production, and social media—they could act as a one-stop shop for the world's largest marketers," Jeff writes. "Over time, though, the model created bloat, turf wars, an emphasis on media buying over creative, and putting the needs of Wall Street investors over great work."
This combined with the acceleration of digitalisation over the last 5 years, has allowed smaller agencies to leverage on their leanness and independence to quickly make the switch while bigger agencies had more weight to carry.
Yap Chee Weng was the head of mediabrands for dentsu Aegis Network Malaysia until early this year and he was with the agency for nine (9) years.
"During this pandemic, the creatives are truly affected and the increased shift to digital means faster turnarounds are expected," Chee Weng said. "One thing I've realised is that clients aren't as hung up on quality as they used to be because they're starting to see that the shelf life of creative outputs are reducing with the growth of social media and the content that comes with it."
While brands are more likely to turn towards big agencies for more traditional, thematic campaigns, the speed due to less approval requirements is causing independent agencies to be picked for a higher number of content execution.
But for brands such as McDonalds, the bigger percentage of spend still goes towards bigger agencies.
"I'd say for us it's about 60 – 40 where 60% of our marketing investments goes towards big agencies," Eugene said. "But that number (40%) has been growing over time."
The bigger agencies leverage on their large resources such as a global foothold, which makes them more appealing to brands when planning more long-term and large-scaled campaigns.
This however also means leaders of independent agencies are working hard to bridge the gap that exists due to the lack of resources.
"I would say that independent agencies are more hungry and more likely to experiment and dare to fail," Andrew said. "There's more of an entrepreneurship mindset here compared to big agencies that rely on their legacies."
When Dorothy started idotyou, it was simply because she decided to not work for other people and her IT background meant she had a good foundation to understand the evolution of technology and how it was driving digital marketing.
"We started by providing ringtones and java games but as the demand evolved, our business pivoted quite a bit but always remained related to consumer marketing," Dorothy said. "Now we're a one stop digital marketing agency."
Dorothy had the right mindset from the beginning because it's undeniable now that when it comes to e-commerce, you are required to move quickly.
"Idotyou is unique and why we like to use them is the duality, as they do both creative and the media, so it's an end-to-end servicing which bigger agencies don't normally offer us," Eugene said.
While the pandemic has certainly increased the number of big brands that are willing to go small, this phenomenon has been unfolding for years.
As the vets of holding companies break free from the doldrum they experience by starting their own independent agencies, they tend to take their brands with them. You could argue that this is mostly due to friendships and connections but the lure of speed and cost these indie shops are synonymous with, is a strong driving force.
As Andrew says, "If the talent moves, we choose to support where the talent goes, even if they don't have the machinery that big companies have."
Main image: Susan Wood/Getty Images
Source: Marketing Magazine