Tesco MY saves husbands from getting scolded by wives with grocery guideline
26 Mar 2020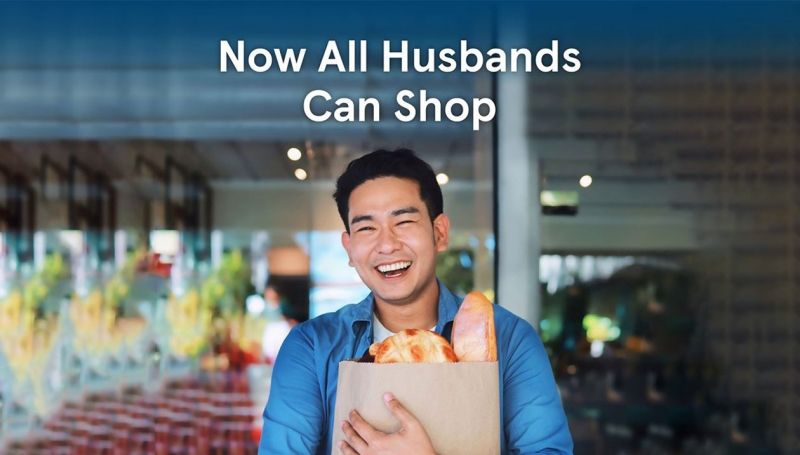 Tesco Malaysia has created a guide for husbands who have been tasked by their wives to purchase essential food items such as chicken, fish and vegetables during the Movement Control Order. Captioned "Now All Husbands Can Shop", the cheeky post said: "To all the ketua rumah, we understand that things may get confusing at times like this." It also encouraged consumers to tag someone who is in need of the guide.
Done in collaboration with digital agency IDOTYOU, the guide breaks down the different types of fish and vegetables available at supermarkets along with pictures of the items. They include sardine, golden pomfret, silver catfish, spinach, Chinese cabbage and shallots. The guide also identified the different chicken parts lest the husbands get confused during their trips to the supermarket.
The post had 2.2k reactions, 2.5k shares and 362 comments at the time of writing. While some thanked Tesco for the guides, saying that it would be useful to their husbands, other wives jokingly said they are sure their husbands would still get the items wrong. Some netizens requested for Tesco to do a guide for noodles, sauces, oil and rice since there are a variety of brands in the market.
Tesco's customer director Vivian Yap told A+M that when the Prime Minister announced that only the ketua rumah (head of family) is allowed to grocery shop for the whole family, some of the employees at Tesco as well as their friends shared that husbands were sharing and looking up names of vegetables and fishes online. This was because they hardly did grocery shopping previously and as such, Tesco thought it would be a good idea to help.
"We saw the trend on Sunday, we briefed our agency and voila! On Tuesday we were able to give some good pointers to 'ketua rumah'! We just want to serve our customers a little better everyday, especially in moments of crisis like this," Yap said.
She added that it is continuing its efforts to ensure that supplies for essentials continue to be available for Malaysians to shop in-store and online. It is also planning other helpful content to aid Malaysians through this challenging time, Yap said.
In a statement to A+M, IDOTYOU's founder and CEO Dorothy Fong said injecting humour into its work while remaining relevant to the target audience has always been what it aims to do for clients. "I am glad Malaysian husbands won't be so lost now with grocery shopping. But don't fret, we are not forgetting the wives too! (P.S. Some ladies do not know how to tell a sardine fish from a kembong)," Fong said.
This came after pictures circulating on social media in Malaysia showed men struggling to buy correct items required by their wives. Some were even reprimanded for getting the wrong items.
In a Facebook post, one male netizen dished out useful tips for men who have been tasked to grocery shop on behalf of their wives. "Don't forget to fully charge your phone before you execute your mission! Also, get enough sleep the night before so you can stay calm over the phone to minimise disruptions during your operation," he said.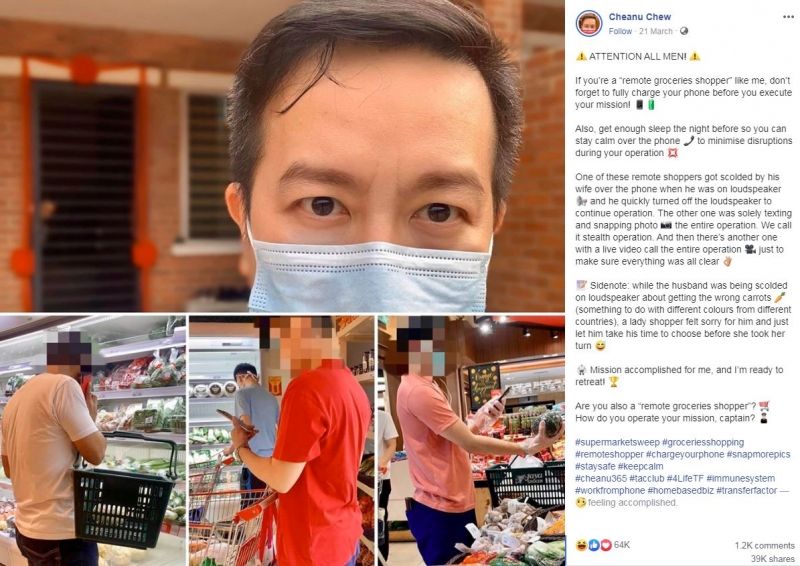 The netizen recounted that one of the remote shoppers he saw was reprimanded by his wife over the phone for getting the wrong carrots while on loudspeaker and he quickly turned it off. Another male shopper was texting and snapping photos. "We call it stealth operation," the post said, adding that another husband resorted to a live video call to ensure he was in the clear.
Just yesterday, the Malaysian government extended the Movement Control Order to 14 April after a spike in COVID-19 cases nationwide. With the extended lockdown period, it looks like husbands will be needing this guide by Tesco.
Source: Marketing Interactive