IDOTYOU has moved!
10 May 2022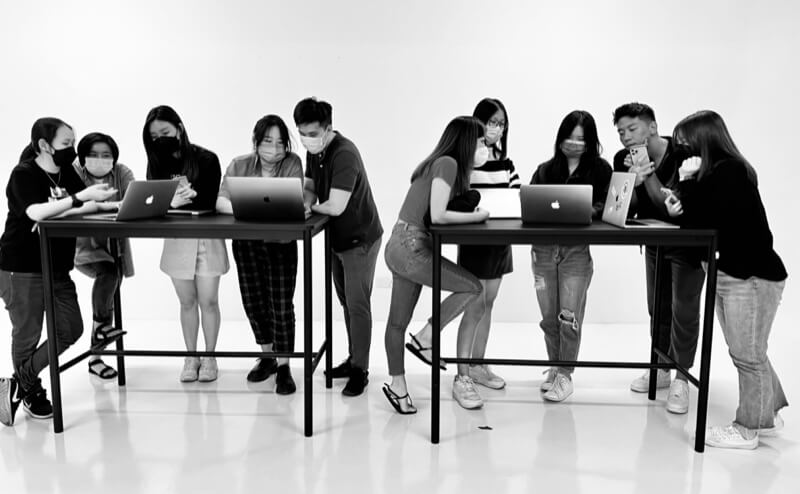 After 9 years at our Mid Valley office, we decided to move to a new place at Petaling Jaya in December 2021. We are located right above TedBoy Express in Section 51A, a fairly quiet factory area and not a popular area for offices, let alone advertising agencies. But we chose this place for the space and chill vibes.
The new office is designed to accommodate an open office concept where we can sit anywhere we feel comfortable to do our work and have open discussions with each other. Ironically, working at our 300yen Bar is by far the most popular thing to do among the team!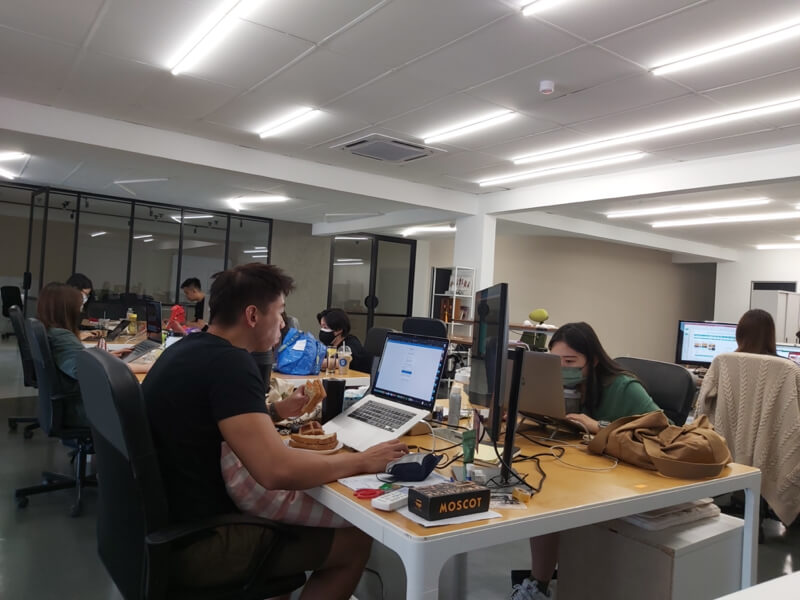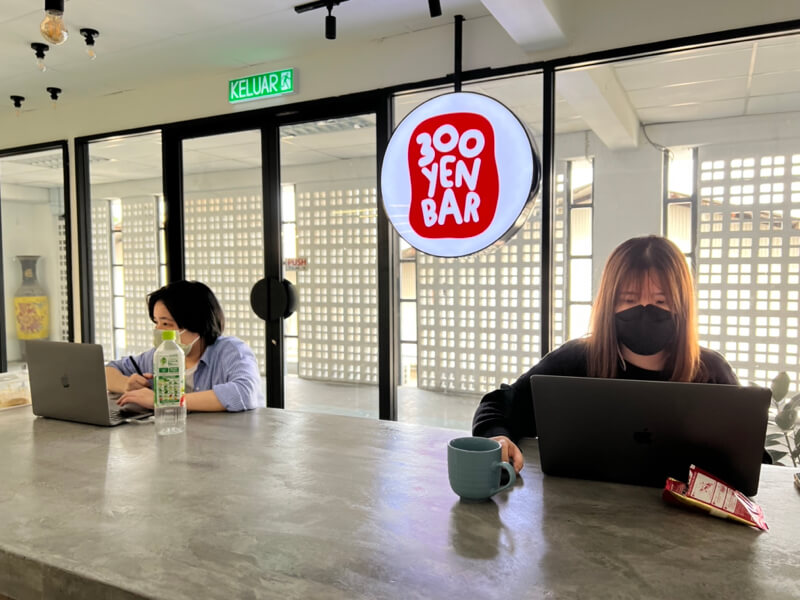 Of course, we also have meeting rooms for more private meetings and a filming studio is one of the best features of our new office. With soundproofing and a clean white background, we are able to host livestream shows for our clients and conduct in-house photoshoots. Our office is also furnished with adjustable tables and a large space to provide for physical distancing.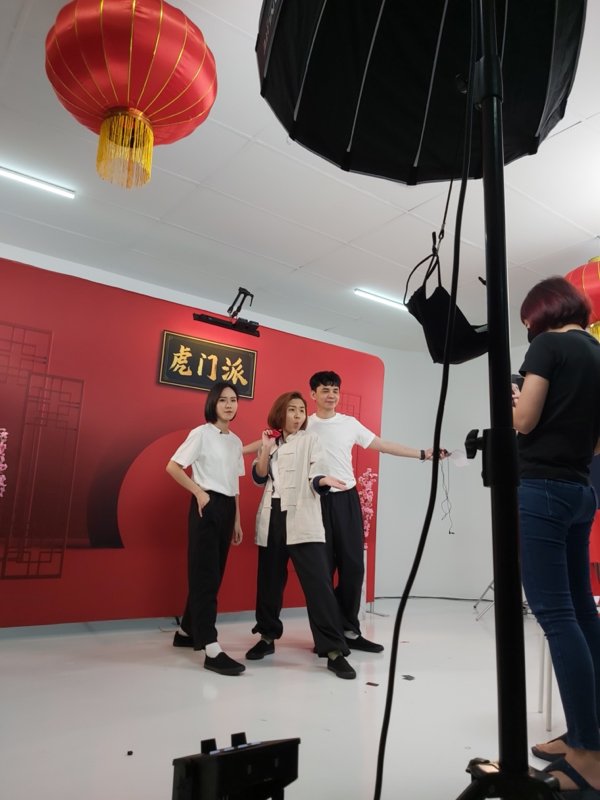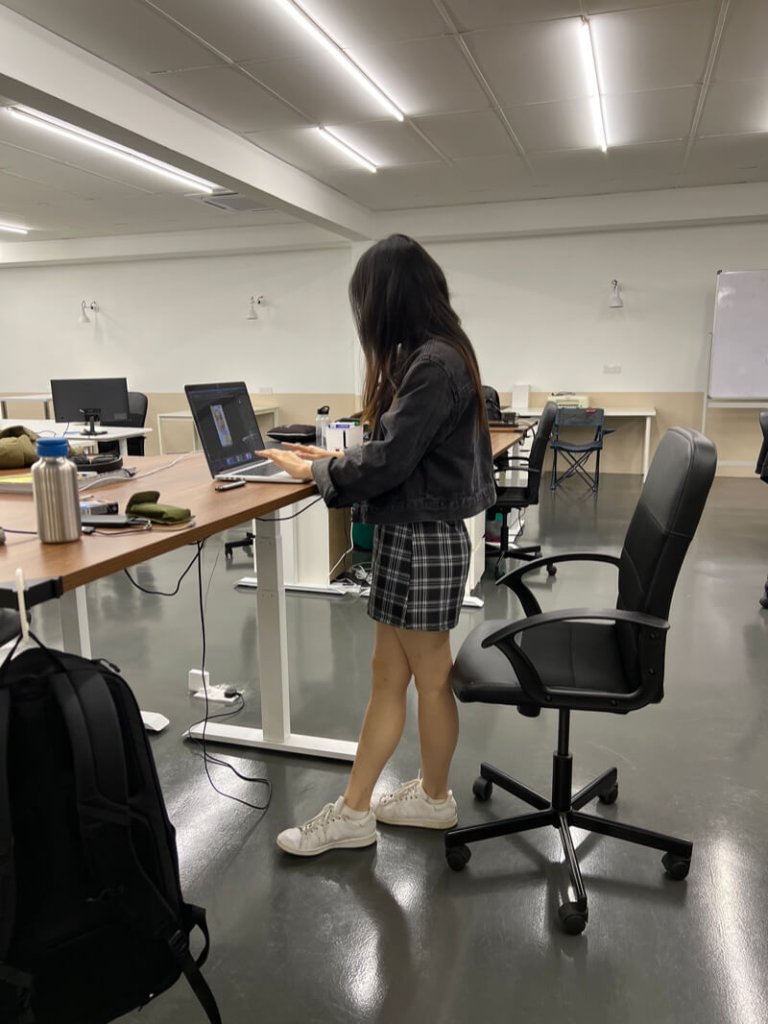 Wait, did you just say a bar? Yes, you heard us right: we opened our very own 300 Yen Bar right in front of our office! Named after the same 300 Yen Bar in Ginza, Tokyo where we had a great time together during our company trip right before the pandemic, this bar is where we can eat, mingle, chat and enjoy a little happy hour together after a long day at work. It is also a place where we host our clients and partners who have journeyed with us throughout the years.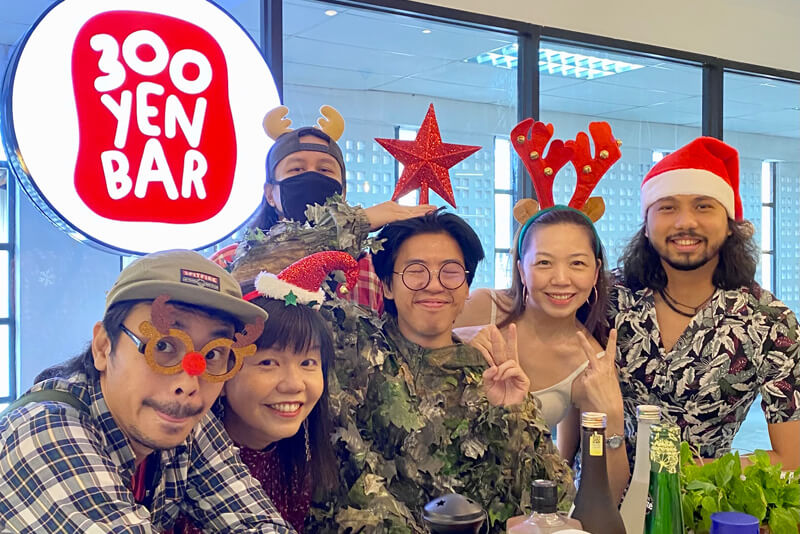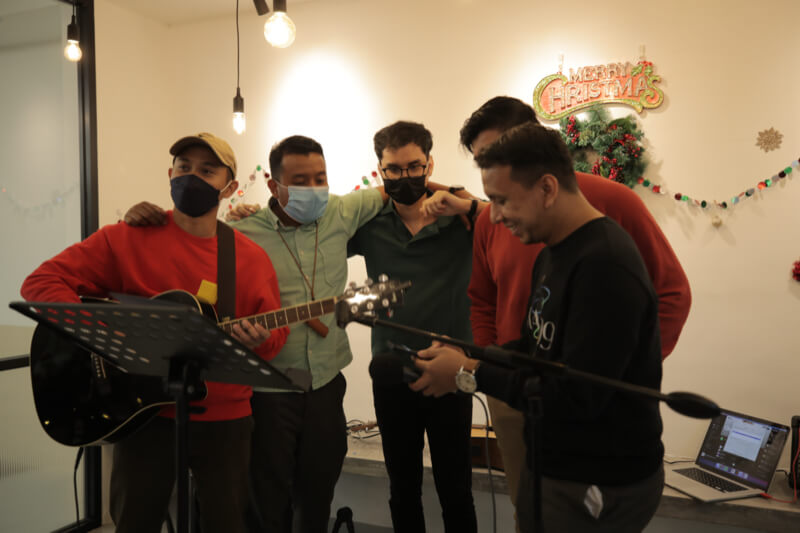 We celebrated our 2021 Christmas Party at our 300yen Bar where we invited partners and clients to celebrate the year-end holidays with us. We ate, drank and sang songs together as well as played a few games.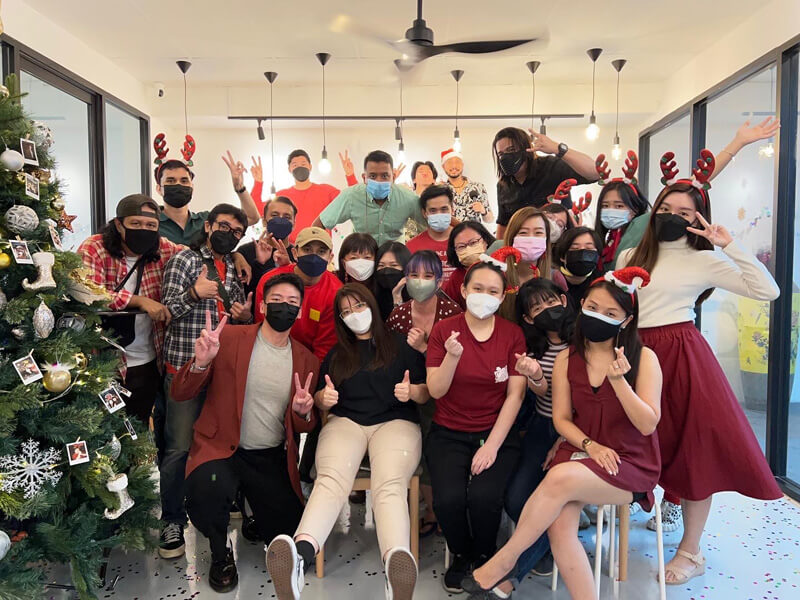 As the saying goes, all work and no play makes Jack a dull boy. At IDOTYOU, we work hard to help enhance our clients' business through effective digital marketing innovations, but at the same time, we enjoy spending time bonding with our colleagues over good food and drinks. It is also our practice to have happy-hour parties every month to eat good food and have a good time. All in all, we look forward to greater things to come and we hope to better serve our clients and create more memories together at our new office.